Regular price
Sale price
$26.50 CAD
Unit price
per
Sale
Sold out
The perfect little kit for treating minor everyday injuries during your outings. It contains the essential first aid items and its format is ideal for slipping into your diaper bag, hiking bag, car glove compartment or even your child's backpack. Take it everywhere with you!
Features several pockets and a large internal space to arrange the interior according to your tastes over time.
Its small handle will allow you to quickly find it in your bag and will make it easier to transport!
Opens completely for better visibility of content to quickly locate the desired item.
The fabric is durable and waterproof and easily washable.
Dimensions: 10 cm x 15 cm
The material is hygienically bagged at the factory.
Contents of the kit:
6 x Standard size adhesive dressings
2 x Large format adhesive dressings
2 x Cleaning Wipes
4 x alcohol pads
4 x Gas Compresses
1 x Roll of 2 in. gauze
1 x Roll of gauze 4 in.
1 x Triangle Bandage
1 x Bandage scissors
1 x Splinter Forceps
1 x Adhesive tape
1 x Pair of gloves (nitrile)
Hardware Checklist
New materials only. Made in China.
Share
View full details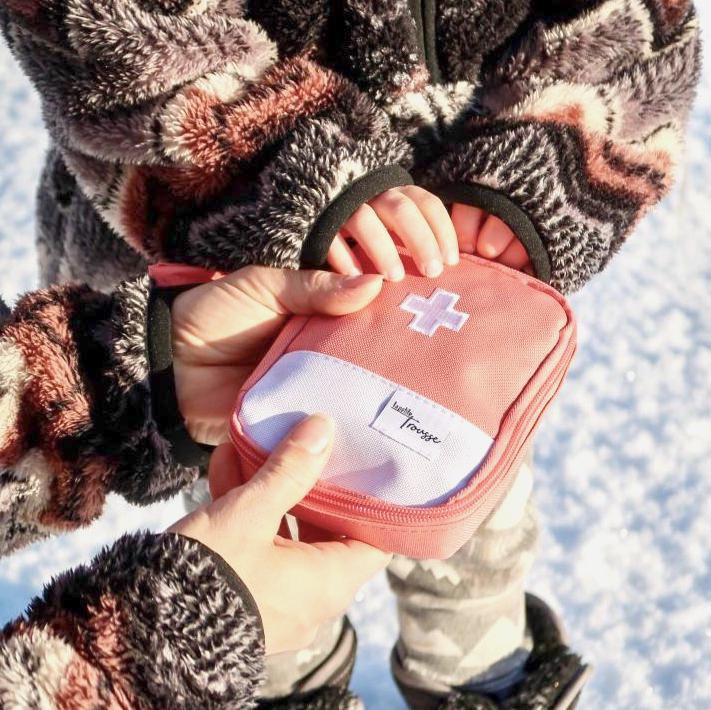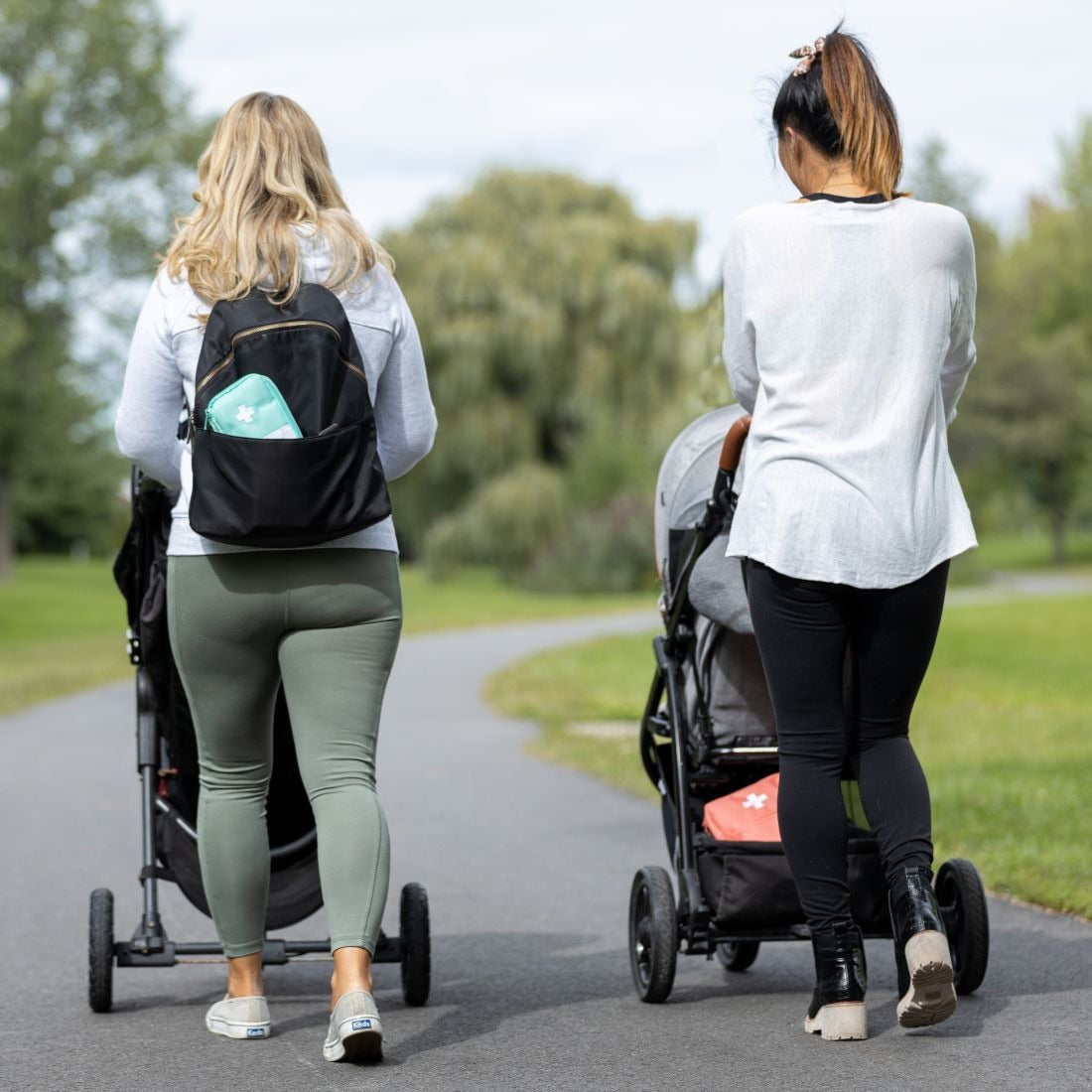 J'adore les produits! La petite trousse est vraiment pratique partout!! Un indispensable!
J'ai découvert les produits de la petite trousse à ses débuts et je suis toujours épaté par la qualité des produits! Je traine ma petite trousse (1ere génération!) partout avec moi et je fais ma fraîche dès que j'en ai besoin.
Cadeau de choix pour le personnel scolaire 👌
Je recommande!
Un soir j'étais seul avec 2 de mes enfants. Je suis allez à l'extérieur porter les poubelles, à mon retour ma plus jeunes de 2 ans pleurait et y avait du sang partout…elle c'etais coupé assez profond je voyais les chaires. J'ai gardé mon calme et demander à mon 4ans d'aller chercher la petite trousse qui est à portée de main et super colorée le temps d'avoir le minimum. Un tour à l'urgence et les médecins m'on demandé c'etais quoi mon travail comme l'a plaie avait déjà commencé à se « recoller » !
Toujours ma petite trousse et ma grande trousse jamais bien loin. Rassurant de savoir qu'on a tout à portée de la main.
Parfait pour le sac à couche de bébé ! J'en offre à toute les nouvelles maman de mon entourage !!