For those you love!
Because the safety and health of our children is not a game and it can be simple and enjoyable to learn how to rescue and care for your child, buy the program now!
incredible value!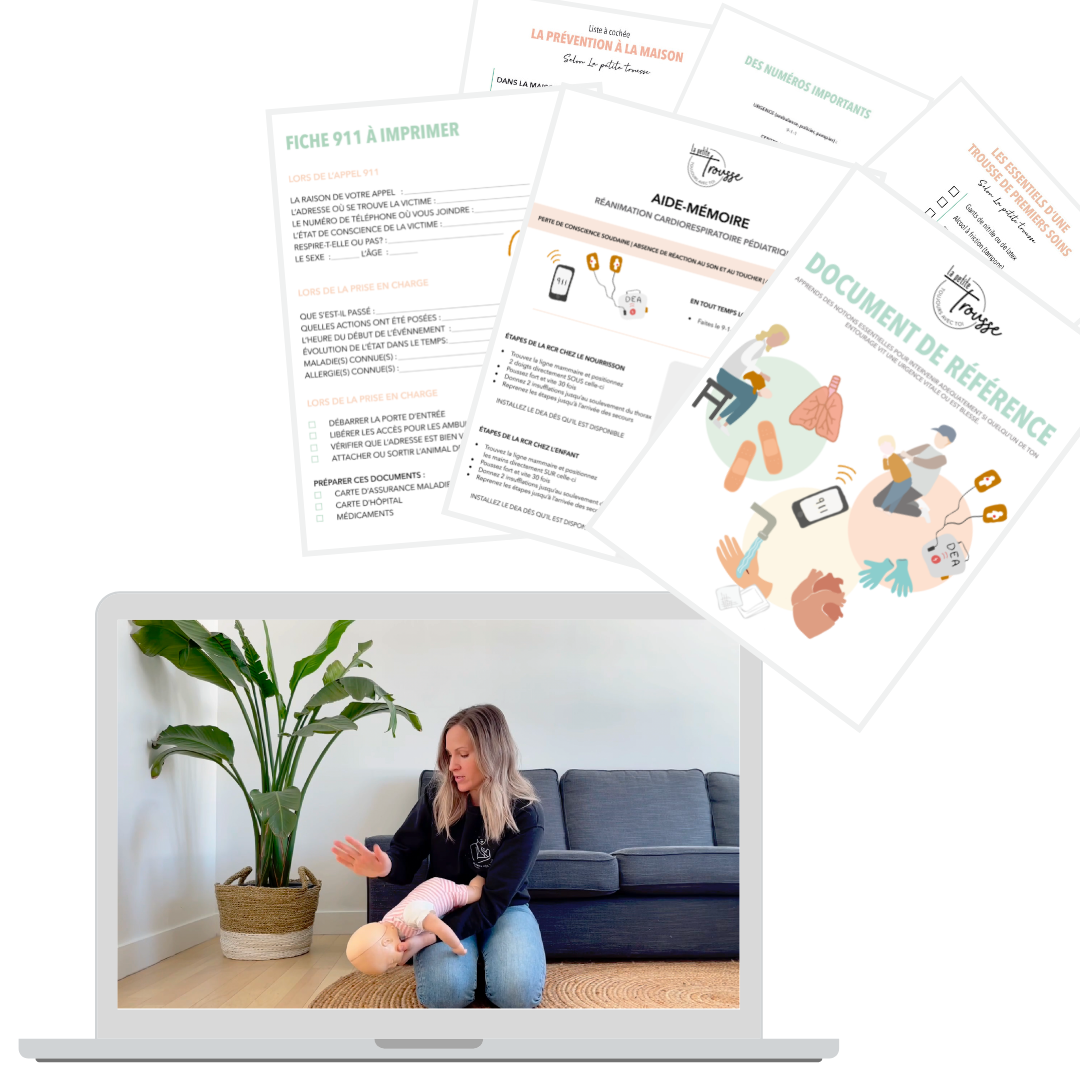 Video capsules

Dozens of video clips dealing with first aid!

The lessons are taught via short video clips and everything is organized in a simple and effective way. Go through the sections at your own pace!
Documents

Download a ton of documents to support your learning!

70-page document on first aid
Checklists
A document for the family circle
Cheat Sheets

and more !
Knowledge tests

After each of the first aid sections, confirm that you have assimilated the material by doing short skills quizzes. If you don't get the desired result, you will just have to revisit the less well-mastered subjects!
BONUSES

And to give you more, we're offering these bonuses for free with the purchase of the program!

More than 15 video clips on overall child health offered by Alliance Santé 24/7.
A 20-page document on overall child health.
A Facebook group to support you in your learning